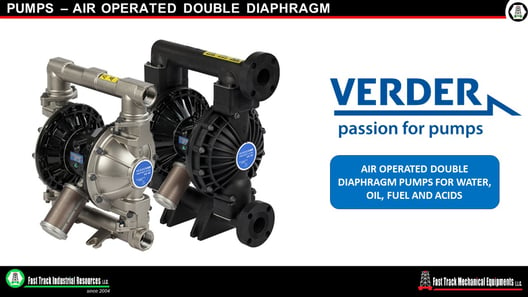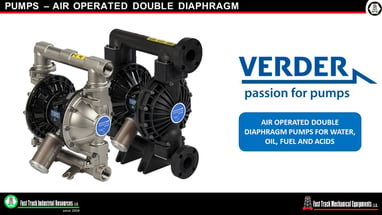 VERDER (AODD) AIR-OPERATED DOUBLE DIAPHRAGM PUMPS in Dubai, UAE & Middle East..
Verder Air Double Diaphragm Pumps distributed in UAE since 2007 are used with a variety of fluids. These pumps are the best solution for applications that are of abrasive or corrosive nature. Also very sticky and viscous liquids, or liquids containing solids can be handled without problems. The quick acting air valve technology is making these pumps the most efficient diaphragm pump series on the market. As per customer feedback in UAE Verder Air requires less spares compared to Wilden, ARO etc. We have been supplying Premium Air Operated Double Diaphragm Pumps in Dubai, UAE since many years now.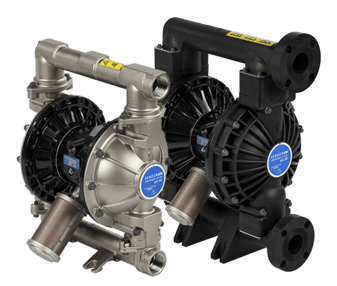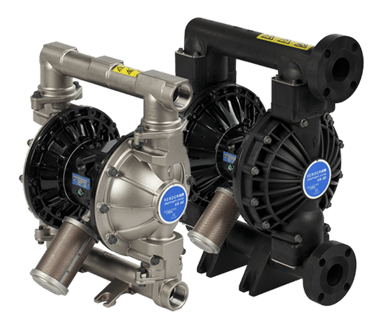 VERDER VA
Available in metallic and non-metallic construction with many different wet-side materials, the VA range is compatible with chemically-aggressive and abrasive media.
Max. flow 1200 l/min
Max. discharge pressure 8,6 bar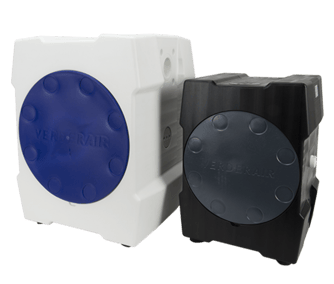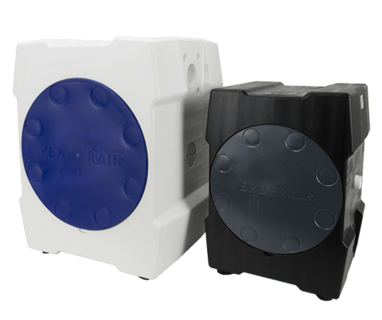 Verderair PURE
The Verderair PURE is designed for heavy-duty operation, harsh chemicals and severe process conditions.
Max. flow 660 l/min
Max. discharge pressure 7 bar
Verder range includes:
Verderflex Peristaltic pumps
Progressive Cavity Pumps
Centrifugal Pumps